The Feeding Tube: Ten Celebrities Who Got Their Start in Food Ads
Leonardo DiCaprio loved Bubble Yum; Brad Pitt picked up chicks with Pringles.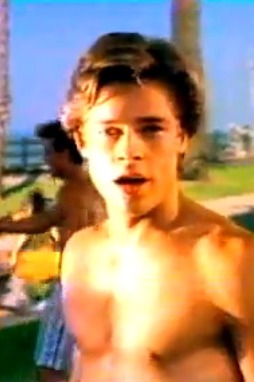 Old commercials are the great celebrity equalizer. Before that big break, chances are your idols were looking kind of gawky, trying to sell you something. And in many cases, that thing was some sort of mass-produced food product. Leonardo DiCaprio pimped pink Bubble Yum gum long before drawing Rose on Titanic; Brad Pitt popped for Pringles (he has, in fact, since "stopped"); Demi Moore got catty for Diet Coke; and a far-more-innocent LiLo loved Jell-O. Watch all of these, and plenty more, straight ahead.
More "Feeding Tube":
How Much Are TV Appearances Worth for Restaurants?
Sloshed TV: Grub Street's Pitch for the First-Ever Non-Boring Booze Show
The Feeding Tube: Ten Restaurants That Need to Take a Food-TV Hiatus
Ten Important Moments in Food-TV Recipe History
Buttered Up: A Look at Paula Deen's Financial Empire