Justin Timberlake Sings at Southern Hospitality; Belly Dancers Distract Sammy Sosa at Lavo
Plus: Roger Federer eats out twice, Keith Hernandez gets heckled at Central Park Boathouse, and more, in our weekly roundup of celebrity dining.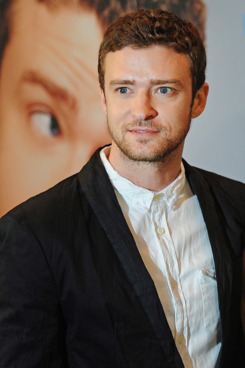 Everyone should have at least one talent, but some have more. Justin Timberlake, for instance, has many tools in his bag, but at his birthday meal he chose to remind everyone why he's even famous in the first place: singing. Sometime slugger Sammy Sosa was once renowned for his talents as well, though these days the ex-Cub seems resigned to enjoying the talents of others. And the sisters Kardashian, well, they hit up the East Village to do what they do best: get their pictures taken. Lots more celebrity sightings straight ahead.

Central Park Boathouse: Former Mets star Keith Hernandez got heckled by Boathouse's strikers as he crossed the picket line on his way out of dinner. "Stop bullying me!" the former first baseman shouted when one of the protesters taunted him by evoking the Yankees' superiority. [Gatecrasher/NYDN]
Healthfully Organic Market: Kim and Kourtney Kardashian were spotted prowling the East Village for milkshakes and who knows what else. What do they want from us? [EV Grieve]
Lavo: Former Cub Sammy Sosa partied down at the restaurant's weekend brunch party, tucking dollar bills inside a belly dancer's skirt. [TMZ]
Locanda Verde: Bradley Cooper reportedly bro'd it up over dinner as he chatted up the ladies, smoked a cigar, and "showed his buddy pictures of women on his phone." [Page Six/NYP]
Marea: The U.S. Open is in full swing, as evidenced by Roger Federer's presence here Wednesday night. [Grub Street]
Fall Fashion Week is almost in full swing, as evidenced by both Anna Wintour's and Tony Burch's presences here that same night. [Grub Street]
Miss Lily's: Grace Jones dined on jerk chicken and oxtail with her mom and some friends before hitting up the back room to dance for a late-night dance party. [Page Six/NYP]
Mr. Chow: Federer also sat down here, with his wife. [Page Six/NYP]
Southern Hospitality Ninth Avenue: Justin Timberlake played one of those impromptu concerts that always seem to happen at restaurants when we're not at them. [Gothamist]