John McEnroe Annoys Diners at Recipe; Alec Baldwin Gets Birthday Cake at Primehouse
Plus: CC Sabathia leaves a $1,000 tip at Lavo, Liza Minnelli dines at Desmond's, and more, in our weekly roundup of celebrity dining.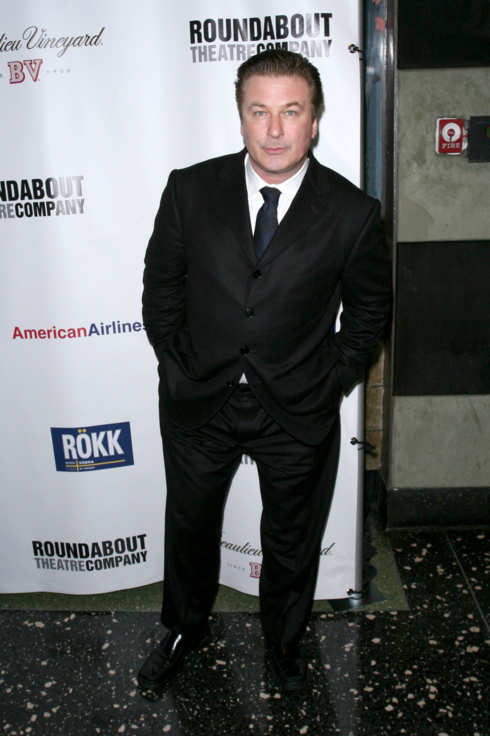 Some like it quiet. At Recipe on the Upper West Side, John McEnroe was said to have spoken "several decibels" too loudly about how he used to be good at tennis. At Junior's in midtown, on the other hand, Pauly D's arrival to his table was met with raucous cheering. But we'd like to imagine that Alec Baldwin's birthday night at Primehouse, where he was brought a chocolate cake, was just right. Lots more celebrity sightings straight ahead.
Desmond's: EGOT winner Liza Minnelli ate with Mark Rosen. [Page Six/NYP]
Junior's: Jersey Shore's Pauly D scarfed a deluxe burger and a chicken salad while everyone around him "went nuts." [People]
Lavo: Yankees lefty CC Sabathia "avoided eye contact with the rest of the room" as he enjoyed some red wine and pasta. He left a $1,000 tip for the waiter. [Gatecrasher/NYDN]
The Lion: Ted Danson pretended to eat here while filming scenes for HBO's Bored to Death. [Page Six/NYP]
Morimoto: Darren Criss of Glee fame dined after performing at an industry event. [Page Six/NYP]
Primehouse: Jake Gyllenhaal enjoyed a post-SNL order of steak-frites with Alec Baldwin, who was served chocolate cake as a reward for turning 53. [People]
Recipe: Famously brash tennis star John McEnroe reportedly "annoyed his fellow diners" by loudly recounting his salad days on the court. Said a spy, "He was several decibels louder than the average restaurant noise." [Yahoo Sports]