Watch Rachel Maddow Make a 'Manly' Cocktail for Jimmy Fallon
It's called a Monkey Gland, and it will supposedly enhance Jimmy's virility.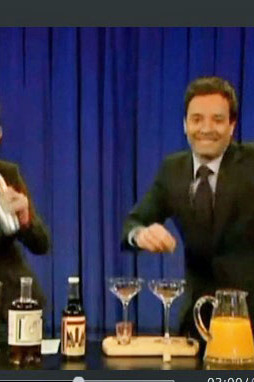 Last night, MSNBC's Rachel Maddow stopped by Late Night with Jimmy Fallon. The two talked Libya, the history of the Hoover Dam, and, of course, cocktails. It's no secret that Maddow's an avid bartending hobbyist, so she broke out her ice and her shaker and whipped up a Monkey Gland for Jimmy, complete with a splash of absinthe for "a little hallucinatory excitement," and a gin from Wisconsin that Maddow says she chose "specifically to annoy" the Badger State's embattled governor. Check out the clip, below.