There's a Charlie Sheen VIP Room Now
At Cheetahs Gentlemen's Club.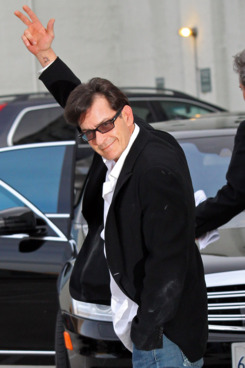 Apparently unaware that nobody cares about Charlie Sheen deploying his ordinance to the ground now that we're focused on Obama deploying his, Cheetahs Gentlemen's Club (onetime home of naked sushi) has announced the inauguration of a Charlie Sheen Ultimate VIP Room, where $1,000 will get you lap dances from "a minimum of two" goddesses as well as a bottle of chocolate milk Jack Daniels. Okay, but will they kick you out if you get naked in the bathroom?